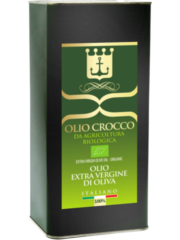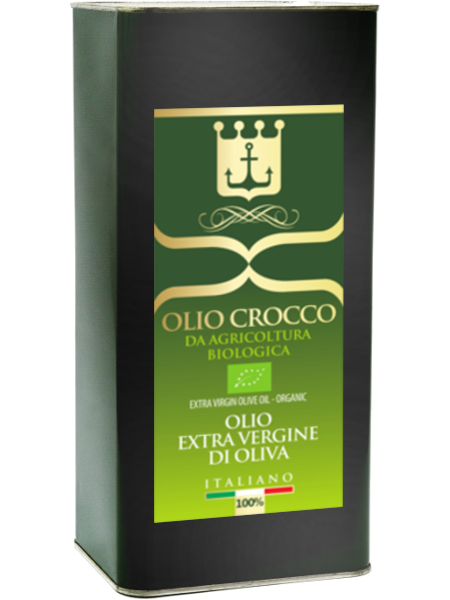 Olio Crocco (Bio extra virgin olive oil) 5 lt.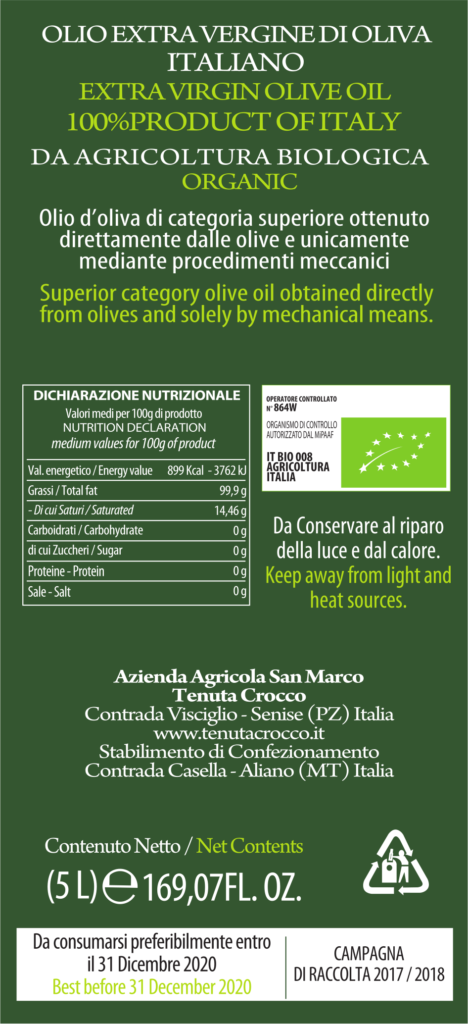 Product Description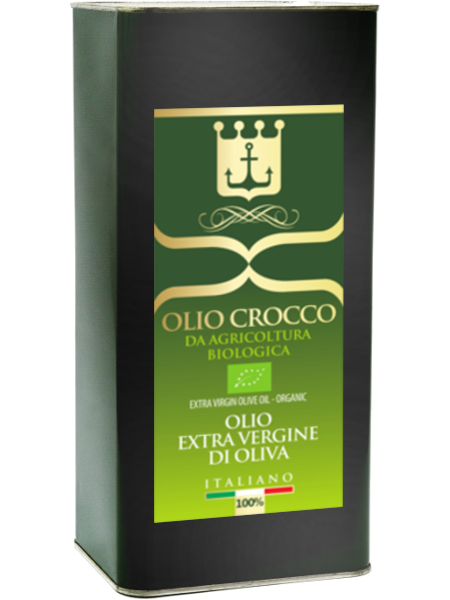 Additional Information

Grape variety: Aglianico 100%
Soil: medium texture, with the presence of crust - total surface area 1.5 hectares
Pruning: Gujot
Harvest time: first ten days of October, strictly by hand in perforated boxes
Vinification: classic red vinification; the grapes are selected by hand by sliding them on a vibrating belt, the bunches are gently pressed and de-stemmed. The must with the skins is taken to temperature-controlled fermentation tanks, fermentation lasts about 18 days at a constant temperature, about 28 °. During the entire fermentation phase, 3 daily pumpovers are carried out up to 5° Babo, followed by two daily delestages (pumping technique).  At the end of fermentation, thanks to pressing, the wine, after analytical control  is transferred into steel tanks. The wine will rest for about 14 months in new French wood barriques where it will undergo malolactic fermentation. Subsequently, the wine will undergo pre-bottling operations.
Analytical data: alcohol content 14.50 % - total acidity 5.80 g\l - ph 3.30- extract 34.00
Wine-Tasting: ruby red colour, powerful nose with notes of sour cherry and wild cherry, opulent but elegant in the mouth, tannic note in evidence and with great structure
Accompaniment: with barbecued podolica cut (meat), wild boar ragù (meat sauce), chocolate heart
Rosso Reale has been included in the Yearbook of the best Italian wines according to Luca Maroni with a score of 91 points out of 100.