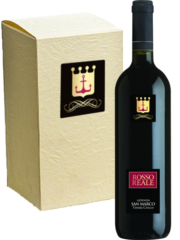 Rosso Reale (organic wine) – pack of 6 bottles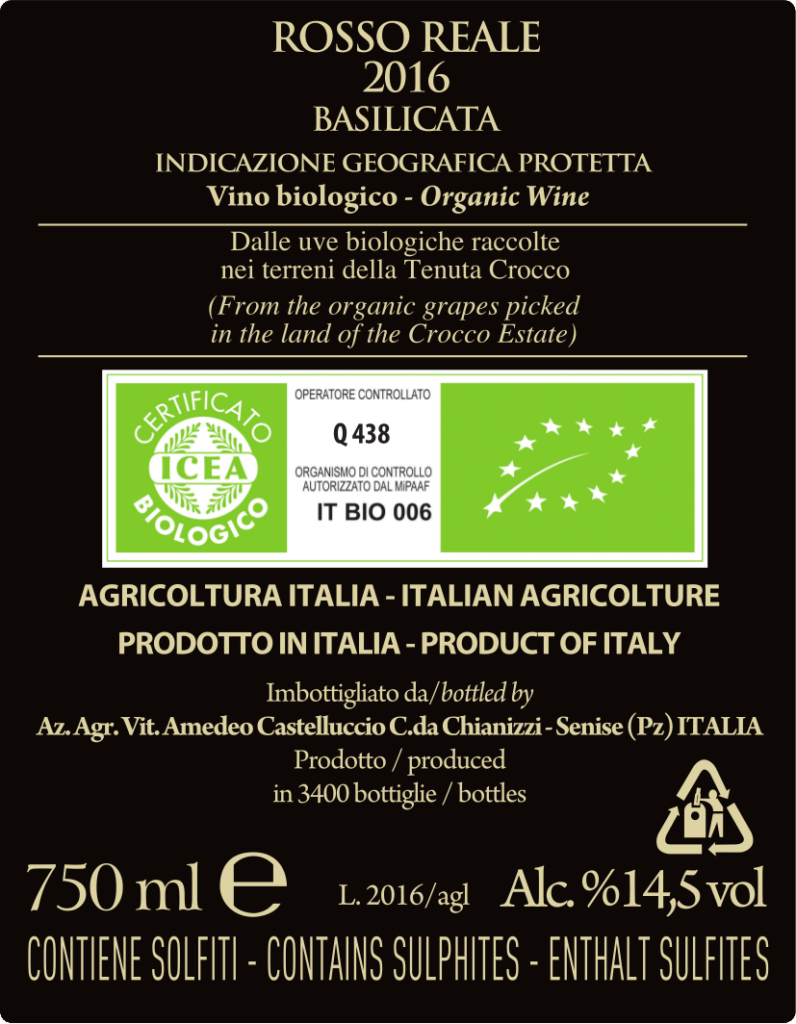 Product Description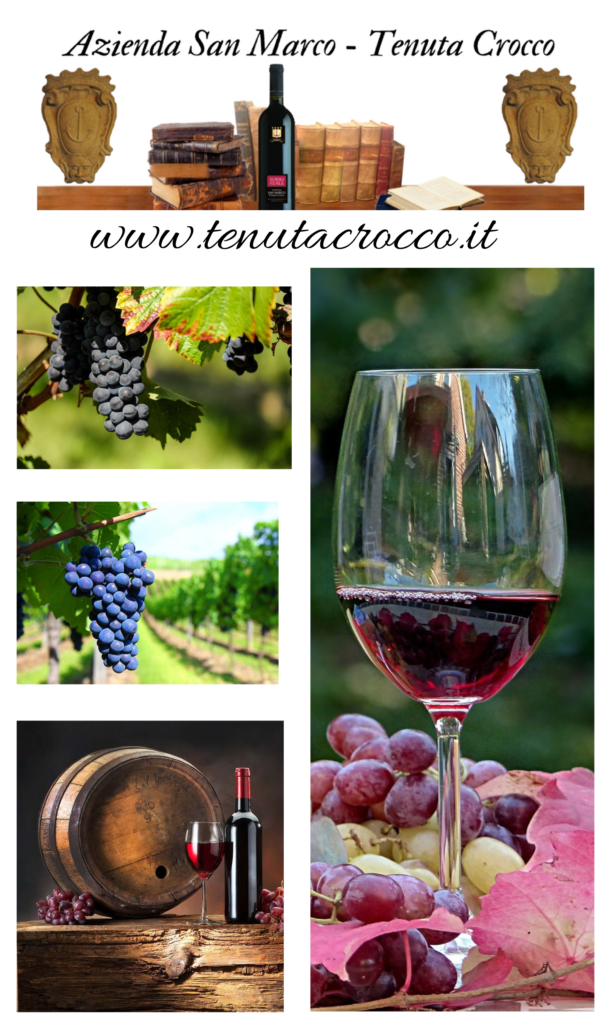 The Royal Red Wine: quality and history
The Royal Red Wine has a thousand-year history. It is produced in the Tenuta Crocco in Senise, Basilicata, a region in the south of Italy, and has specialised for centuries in the cultivation of vines and olives.
The roots of the noble Crocco family, whose coat of arms is an anchor, date back to the maritime city of Genoa. In the "History of the Crocco family", a book written by Cristina Palumbo, we read that some representatives of the Crocco family were Genoese merchants and, in the Middle Ages, they bought palaces and agricultural land in Basilicata where they went to live and also obtained the noble coat of arms.
One of the oldest and most illustrious representatives of the Crocco family, Pietro Crocco, was very good at using spices to treat health. So Prince Berardino always kept him close to him, esteeming him for his great culture. In return for his services, the prince gave Pietro Crocco many arable land in the territory of Senise. Here Pietro Crocco began to cultivate the vine and the olive tree, starting, a thousand years ago, the Tenuta Crocco. For many centuries, Tenuta Crocco has continued to supply wine, oil and wheat thanks to the special fertility of its land. In the nineteenth century, the Crocco family's property had its maximum extension at the time of Giuseppe Nicola Crocco, who was also mayor of Senise and trustee of the King of Naples for Basilicata. In the twentieth century, Antonio Crocco started the "organic" cultivation of wine and oil. Today, Tenuta Crocco is run by Domenico Crocco, together with his wife Cristina and daughter Grazia, who have started the international diffusion of the Estate's products, in particular the Royal Red Wine.
The organic products of Tenuta Crocco are characterized by two qualities: first, no chemical element enters the production process and then all the crops are made with methods and equipment that must respect the plants. The organic grapes are harvested by hand, selecting only the best bunches. The Rosso Reale wine is an Aglianico aged for a long time in barriques. It is strictly organic and has been analyzed in the laboratories of the Italian Wine Union where it was found excellent. To make it, the indications and advice of some of the greatest Italian winemakers have been followed.  Rosso Reale was awarded 91 out of 100 points in Luca Maroni's Best Italian Wines Yearbook, the world's most important Italian wine yearbook.